Cookie
mentions the importance of buying from local organic farms. Since I saw the film "
The Future of Food
" (which scared the bejeesus out of me, Margaret Atwood style), I have been going to the local Farmers Market every Wednesday. Is this what happens when you go organic?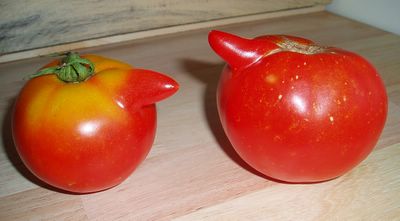 We ate one with dinner last night and I was feeling a little frisky this morning.